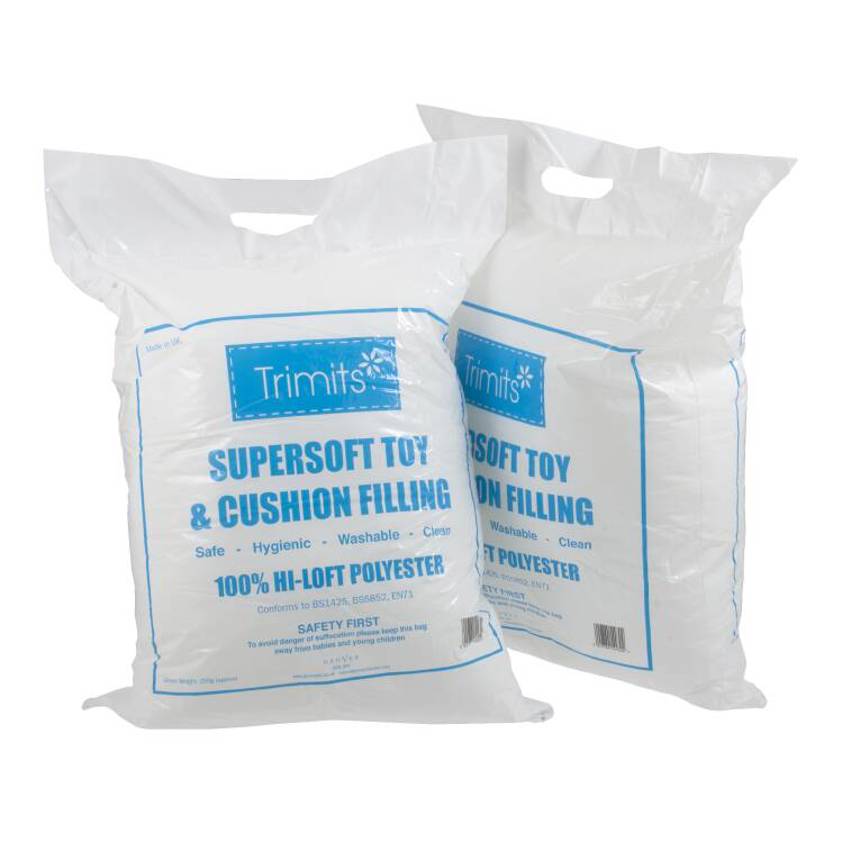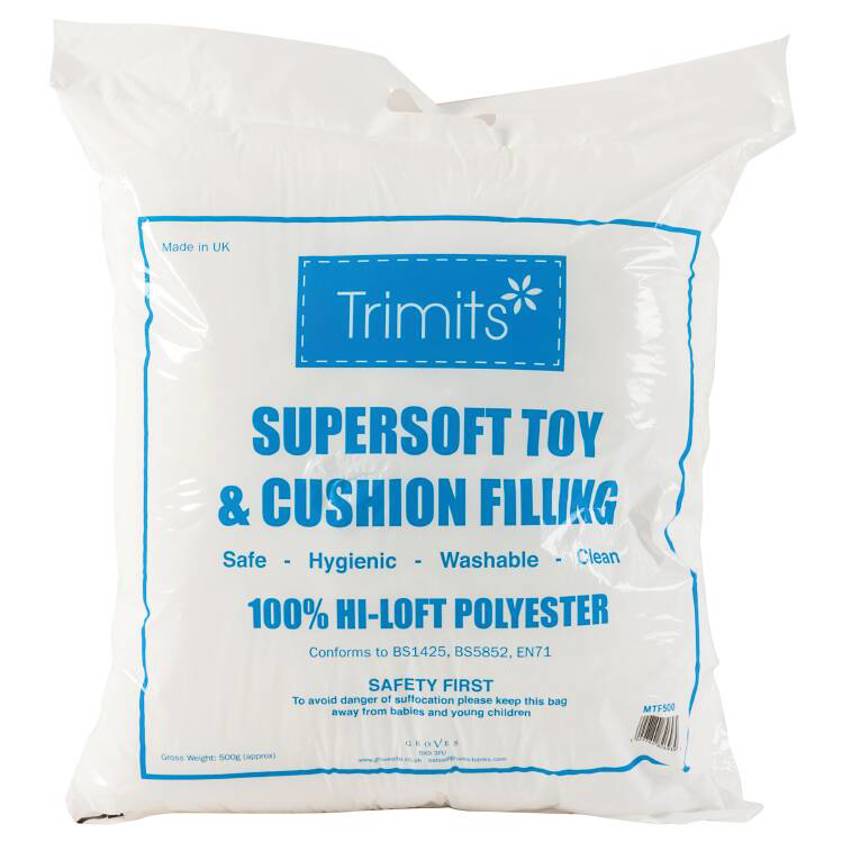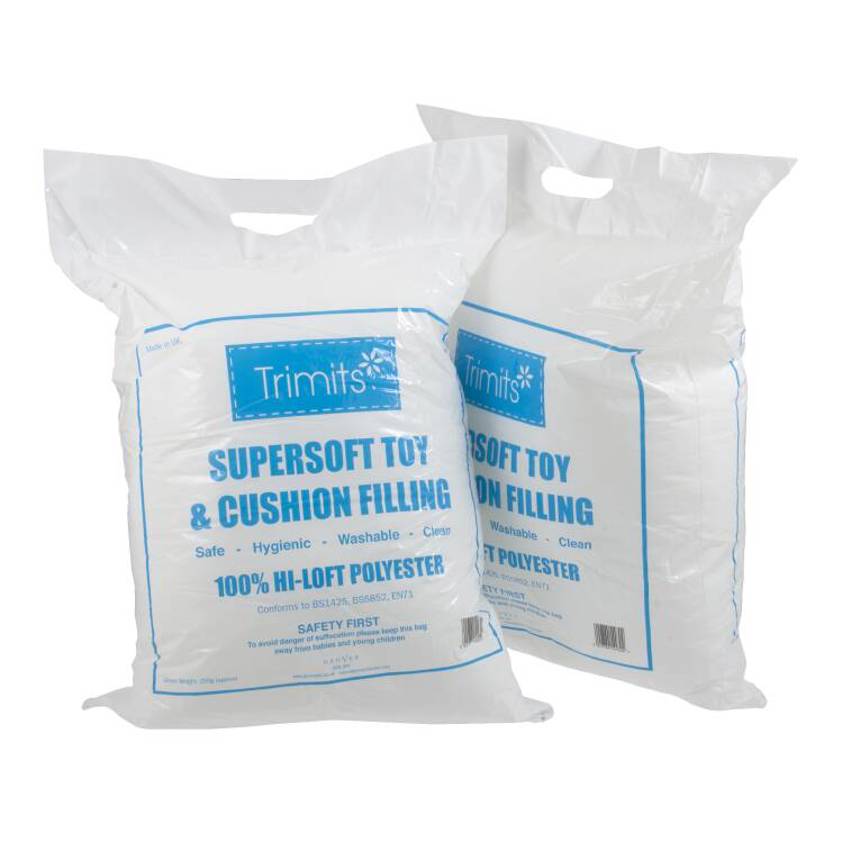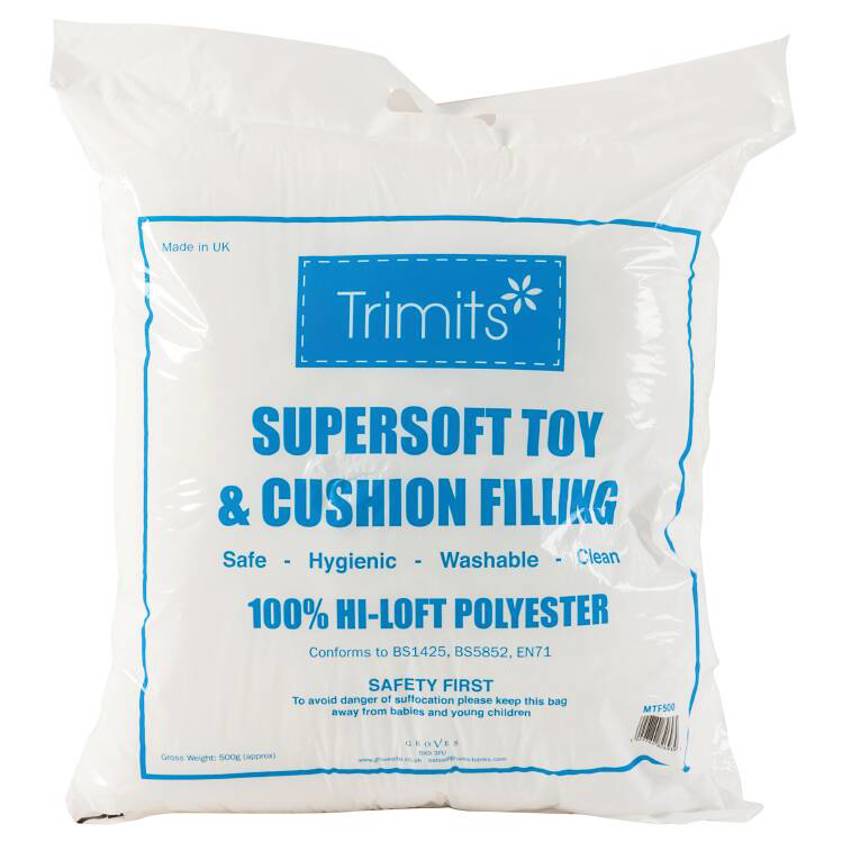 100% hi-loft polyester stuffing/filling for toys & cushions, craft projects. Super soft, premium grade polyester fibre suitable for the most delicate and intricate of projects. Safe, clean, hygienic, washable filling. Fibre complies to BS5852 British flammability test, BS1425 British cleanliness certificate & EN71-3 European standards certificate. All makers of craft gifts will need a record of the EN71-3 to display in their makers safety file as a legal requirement.

To avoid danger & suffocation please keep this bag away from babies and young children.

Due to the different sizes and weights of some of our items, our delivery charges are calculated based on weight as below:

<0.5kg: £1.99
0.5kg - 1kg: £3.99
1kg - 2kg: £5.99
2kg - 3kg: £9.99
3kg - 4kg: £11.99
4kg - 5kg: £13.99
5kg - 6kg: £15.99
6kg - 7kg: £17.99
7kg - 8kg: £19.99
8kg - 9kg: £21.99
9kg - 10kg: £22.99

Products are usually despatched within 48 hours and delivered by Royal Mail or other suitable courier, we will advise you if a product is to be delayed for any reason.

We offer a 14 day return policy from the day you receive your order under the following conditions.

Refunds and exchanges may only be made within 14 days of receiving the goods, you must notify us in writing of any damages, faults or other issues within 3 day of receiving the goods.

SKU: 1678