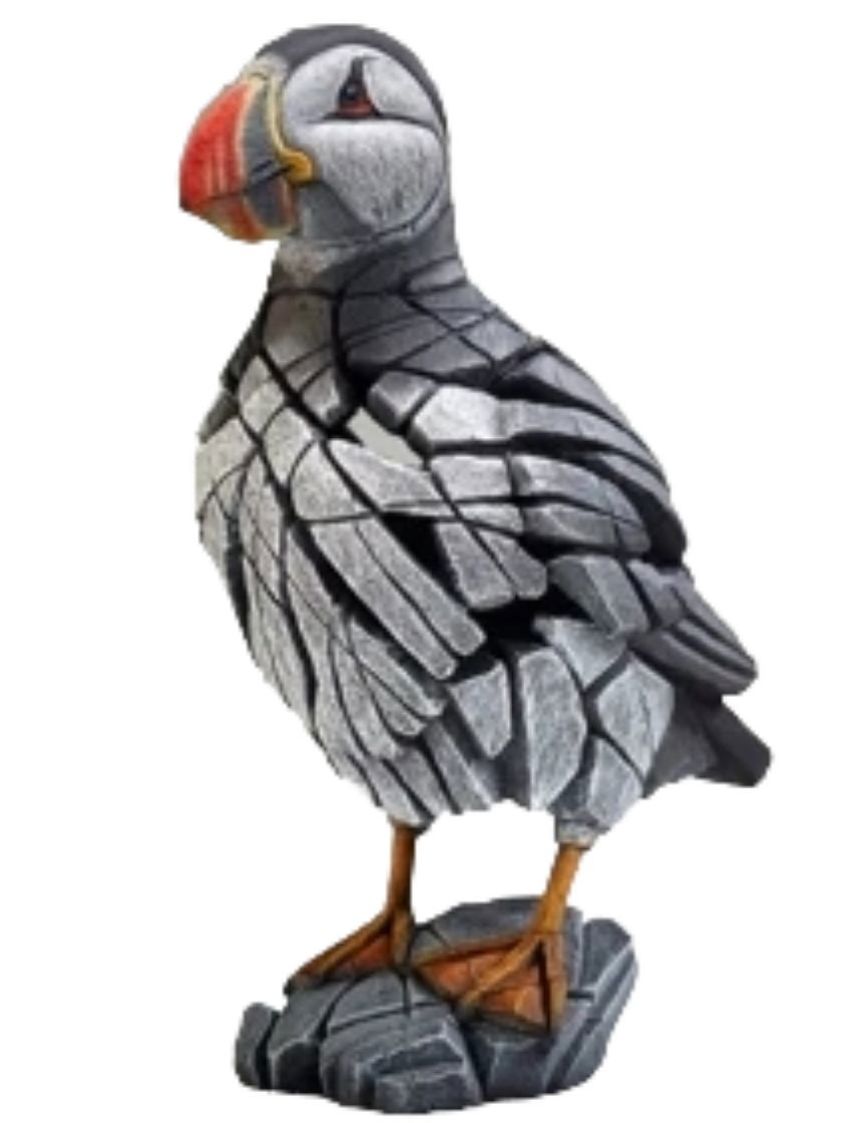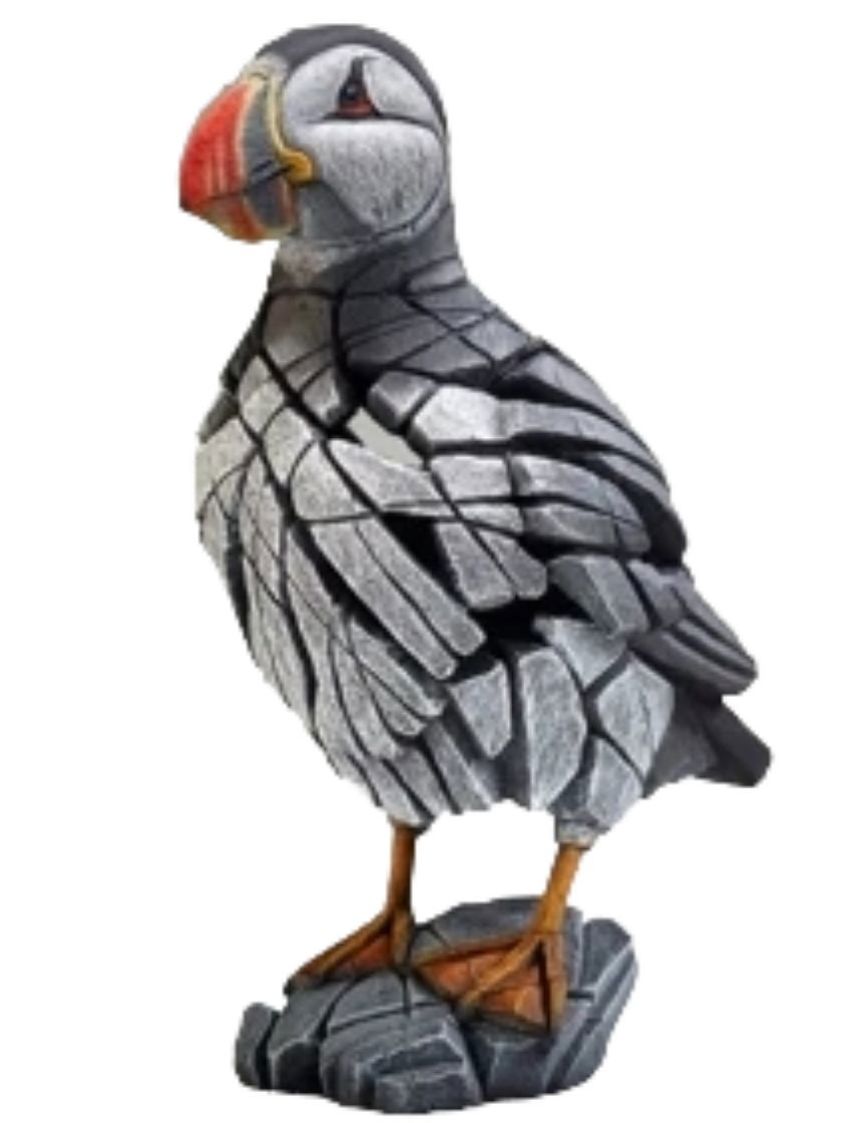 Puffin Edge Sculpture - Edge Sculpture by Matt Buckley

Designed and sculptured in England by Matt Buckley at his studio in Shropshire.

The mix of form, light and texture gives a unique feel to each individual piece.

Each Edge sculpture has been originally sculptured from clay, and then a case & mould developed to ensure faithful reproduction with a special blend of marble stone casting. Hand finished and skilfully painted to create a statement piece.

Dimensions: Height 350mm / 13.8", Width 264mm / 10.4", Depth 165mm / 6.5"

Model Code: ED34

Made in England

Due to the different sizes and weights of some of our items, our delivery charges are calculated based on weight as below:

<0.5kg: £1.99
0.5kg - 1kg: £3.99
1kg - 2kg: £5.99
2kg - 3kg: £9.99
3kg - 4kg: £11.99
4kg - 5kg: £13.99
5kg - 6kg: £15.99
6kg - 7kg: £17.99
7kg - 8kg: £19.99
8kg - 9kg: £21.99
9kg - 10kg: £22.99

Products are usually despatched within 48 hours and delivered by Royal Mail or other suitable courier, we will advise you if a product is to be delayed for any reason.

We offer a 14 day return policy from the day you receive your order under the following conditions.

Refunds and exchanges may only be made within 14 days of receiving the goods, you must notify us in writing of any damages, faults or other issues within 3 day of receiving the goods.

SKU: 1518